How a NZ tramp is planned
An in-depth study of behaviours of trip planning
Published October 2021
We partnered with Research NZ and the Department of Conservation to conduct an in-depth research project. The research was conducted online and targeted trampers who had booked/stayed at a DOC tramping facility between 1 November 2019 and 31 January 2020. Among many things the survey covered questions such as:
How far in advance did they start planning their trip?
What important decisions did they make as they planned?
What type of information did they seek and where did they access this information?
How did they record and share their plans?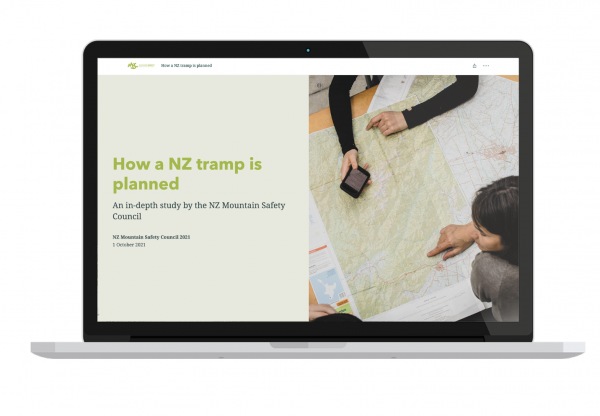 What
can you do
with this publication?
Thanks to our partners for their contribution to this publication.
Plan My Walk app |

See where our research was applied in the development of our

planning tool that allows users to choose tracks, get alerts, build a gear list and share their plan with others.