About Us
We are a national organisation who has been working for more than 50 years with a mandate to encourage safe participation in land-based outdoor activities. We do this through the development and promotion of safety messaging, by identifying and responding to insights provided by the ongoing collection and analysis of data, and by building partnerships with relevant organisations.
Our vision
Safer places, safer activities, safer people.
Our mission
Enabling people to enjoy their outdoors recreation safely.
Our values
Professionalism: We will collaborate with the rest of the outdoor sector and share what we know.
Integrity: We will be open and honest in everything we do.
Trust: We will be the organisation people look to for how to get prepared and stay safe outdoors
How we work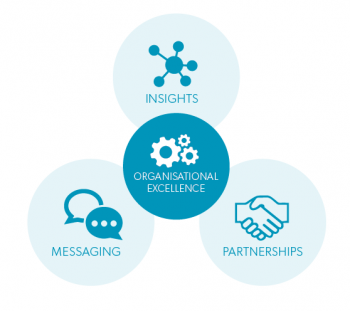 How it all began
In December 1965, the National Parks Authority Chairman at the time, R.J. MacLachlan, welcomed the setting up of a national organisation to promote mountain safety as a result of increasing incidents in New Zealand's outdoors.
This council consisted of members of various recreational and governmental organisations who worked as a preventative solution to these issues by providing safety messaging, safety advisory systems and volunteer-run courses for those wanting to experience New Zealand's great outdoors.
Some of the iconic pieces of work produced with the help of our partners have been:

'The 'Bushcraft Manual' which can be found in many old holiday baches' shelves – this was first released in 1968 and is still alive today - This manual has been repeatedly revised and updated since its first release in 1968, and is still in active use today
'Dumb Ways To Die' is one of many educational resources provided to outdoor education courses.
For 50 years we continued these practices with many partnerships, insights and forms of safety messaging being continually developed as we grew as an organisation. Our primary goal has always been, and remains, the safety of people in the outdoors. But we know a lot more now than we did in 1965.
We would like acknowledge and thank everyone who has been a part of our history. Without you, we wouldn't be able to face the future with such confidence. Your past and present contributions have given us a solid platform to build on and we're excited to see where it takes us. #MakeItHomeNZ
See who we work withThe Outdoor Safety Retail Partnership has been designed to give those exploring the outdoors a clear and consistent message about their role in staying safe in the outdoors. Read more
Explore our business documents in the links below. Annual Reports Strategic Plan MSC Constitution Annual General Meeting Minutes Business Plans Audited Accounts Read more