When activated, a Personal Locator Beacon (PLB) sends your exact location to emergency services where they will get to you as soon as possible.
What are they?
Small, emergency distress beacons that emit a UHF radio signal when activated. Search and Rescue operations use the signal to 'find' the beacons, as detailed below.
406 MHz beacons must be registered with the Rescue Coordination Centre of New Zealand (RCCNZ) and a recommendation for GPS equipped ones would also be a good idea.
Note that Personal Locator Beacons must only be used in life threatening situations.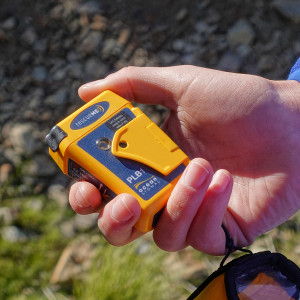 How do they work?
Once activated, the signal is picked up by satellite and/or aircraft. An alert message is relayed to the nearest Local User Terminal (LUT, ground station), which calculates the beacon's position and sends the data to the Mission Control Centre (MCC). The MCC then sends the information to the RCCNZ, which in turn initiates a class II rescue operation.
The beacons operate well with a clear view of the sky; avoid gorges or heavy foliage. Do not turn off once activated. Stay put.
If it is a false alarm, get a message to RCCNZ (0508-4RCCNZ, or 0508-472-269 or if outside New Zealand +64 4 577 8030) or Police as soon as possible. Failure to do this may divert SAR resources from genuine emergencies and in doing so may endanger lives. Read more >>
Where can you hire one?
We have collated a list of New Zealand hire outlets for PLBs to the best of our knowledge. Please get in touch with us if you know any more places to hire PLBs.
Running a backcountry event?
Before leaving
Know how and when to activate the beacon.
Check the batteries and carry spares if user-replaceable type.
Check the beacon is operational (some units have a test functions to do this).
For more information please visit www.beacons.org.nz
How to dispose of an old PLB
Old or obsolete beacons need to be disposed of carefully to ensure they are not set off by accident. Do not just throw them away, as a lot of time and money has been spent on search operations to dig beacons out of rubbish tips.
The battery needs to be disconnected and the beacon disposed of according to local regulations, as many beacons contain hazardous materials.
If you sell or dispose of a registered 406 MHz distress beacon, please let Rescue Coordination Centre New Zealand (RCCNZ) know by phoning 0800 406 111.