As told by an avalanche forecaster | Part 2
Knowing a mountainous region like the back of your hand is a special skill, but it's the reality for the forecasters of the
New Zealand Avalanche Advisory's (NZAA)
12 regions. We spoke to Chris Cochrane from the Queenstown region about how snow conditions have changed significantly over four decades and what it means to be an avalanche forecaster.
It's his 40th season as a heliski guide in the region – yep, not a misprint. He came onboard with the NZAA in 2002, so it's safe to say he has plenty of experience.
What is unique to your forecasting region and why?
The large Queenstown forecast region encompasses many backcountry areas from Cardrona in the north, Mt Larkins (Glenorchy) and Coronet Peak through to Mt Hyde to the west, the Snow Farm to the east and the full length of the Remarkables range to Kingston at the Southern end of the region, not to mention in amongst these ranges are peaks above 2300m.
Because of the region's geographical position, different weather patterns produce significantly differing snow events, by this I mean that a NW storm will see different snow pattern to that of a southerly or easterly storm, which makes this region totally different from anywhere else in the country.
For example, a 50cm snow fall from the NW at Coronet peak may only be 15cm across the lake at the Remarkables and vice versa with a southerly blast.
This is where the NZAA has become a valuable tool for backcountry users. We can direct users to areas that are perhaps sheltered from gale winds, where some great conditions can be had compared to another area that if you went there you may be spend the day on scoured windswept slopes, such is the positives of this region. If conditions are marginal somewhere, a 40-minute drive could have you in powder heaven.
These are the intimate details I have about the region and always readily want to share with visitors and locals alike, our variety here of elevation, aspect and mountain ranges is truly unique, they are also accessible within a relatively short drive.
However, this also produces its own unique problems with the backcountry accessible from four ski-fields.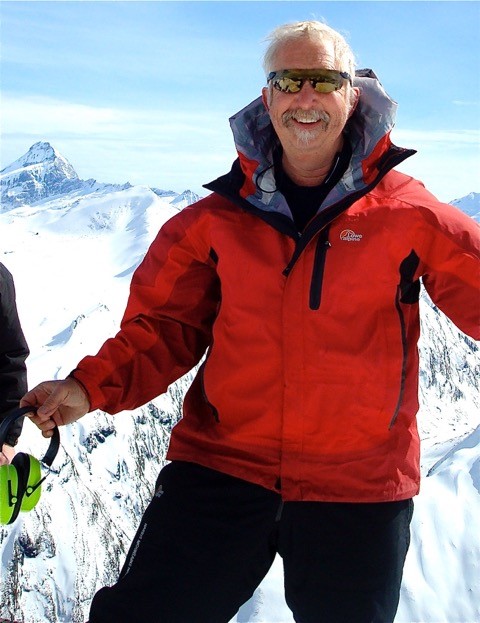 What do you think is a common misconception about the conditions and terrain from the users who access the region's backcountry?
There is a common misconception with wilderness areas very close to controlled ski area boundaries that conditions are similar or help is close by, this could not be further from the truth. We have had many injuries and fatalities basically within view of local ski-fields.
The NZAA (and myself) have been working hard in conjunction with local ski patrol to change this mindset amongst the many varied users. On any given day we may see a broad range of users from guided groups, heli-skiers, ski tourers, mountaineers, ice climbers, trampers, hunters, people snow shoeing or snowmobilers travel through and use our local backcountry.
What changes have you noticed over the time you have been forecasting?
Well, yes unfortunately there has been a decrease in snow depth since I began my professional career. The snowline has gradually been rising and the glory days are long gone for multiple days of deep powder around this region. Let me give you a few examples... Skiing in knee deep powder at Coronet Peak was a common experience for 15 to 20 days during a regular season (there was the odd bad season as well). However, these days it is more a rare occurrence and would be lucky to have it twice if at all. Ski touring from Coronet Peak to Treble Cone could be completed without taking your skis off, these days it involves long stretches with no snow.
This season is a typical example, we've had the precipitation but unfortunately the freezing level has been so high it has mostly fallen as rain, not snow. Another change has been the seasons are coming later, by this I mean over the past five years, there is often more snow in October and November than any other month.
What's your motivation to be a forecaster? And why do you think forecasting is important to back country users?
Unless you're a snow fanatic it would almost be impossible to track snow conditions, weak layers, storm cycles and avalanche cycles. As a heliski guide I am at the (so called) coal face most days. I know when it is dangerous and I know when it is safe. I also know the joy of getting away from the crowds and our local backcountry still holds the powder conditions we all seek. Daily, I can update users of conditions, tell them where the powder can be found and most importantly what areas to avoid and why.
Any tips or advice you have for people heading into your forecasting region this season?
If you're new to the areas, or a seasoned user, there is plenty of information available to help you make informed decisions before heading out.
We have a passion to keep people safe so read the daily bulletins and talk to the friendly ski patrol. We want everyone to enjoy the backcountry but most of all be safe. Several ski shops in town rent backcountry essentials including beacons, shovels and probes - use em...be safe and 'make it home'!
---
Get ready for the season