As told by an avalanche forecaster
Knowing a mountainous region like the back of your hand is a special skill, but it's the reality for the forecasters of the New Zealand Avalanche Advisory's (NZAA) 12 regions. We spoke to
Connor Glynn
from the Mt Hutt region about what's in store this winter, and he lets us in on some interesting facts about the avalanche forecasting life.
---
Connor, a Mt Hutt Ski Area Snow Safety Officer, has been a NZAA avalanche forecaster in the Mt Hutt region for three winters now, but has worked in the region for the past eight. During New Zealand summers Connor works as a forecaster for a guiding company in Hokkaido, Japan, and before that he spent time in Canada and Alaska working in avalanche programmes.
What is unique to your forecasting region and why?
The access to the Hutt Range is unique in that it is nearly always through the ski area. This is compared to a lot of regions that have ski field access, hiking track access or helicopter access, and in some cases all three. I find it helps with understanding user groups because I get the opportunity to see almost all the users. This is a two-way street because the same people reading my forecasts are also the ones helping me keep track of snowpack changes and providing condition reports.
What do you think is a common misconception about the conditions and terrain from the users who access the region's backcountry?
It's a common misconception that all there is in the Hutt Range is in the confines of the ski area. But there are some wicked backcountry bowls that on their day rival anything else in the country - but just don't tell too many people that.
What changes have you noticed over the time you have been forecasting in the region?
Certainly the number of users has increased hugely. Especially in the past few years as the popularity of being outdoors has increased and a big part of that is enjoying New Zealand's alpine environments during the winter. Also, I also think the access we now have to information has become easier than ever and that includes accessing an avalanche forecast. In saying this, take what you read online with a grain of salt. There is no substitute for mileage in the backcountry and looking at what's beneath our feet or right in front of us.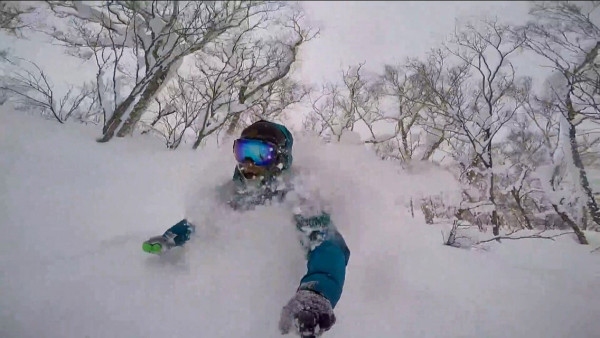 What's your motivation for working as a forecaster? And why do you think forecasting is important to backcountry users?
My motivation comes from my own love for being in the backcountry. Being able to play a role in helping others do the same gives me such a kick! Forecasting is important because it adds another tool to backcountry users' tool kits. By trying to inform them of the avalanche problems as best possible you are hopefully increasing their ability to make good decisions.
Any tips or advice you have for people heading into your forecasting region this season?
The Mt Hutt region is a great one for all backcountry experience levels. You can go out and have a fantastic day without even exposing yourself to any avalanche terrain. Or at the other end you can go out and find yourself in some very complex avalanche terrain that can have real consequences. So there is something for everyone. Also, always touch base with the Mt Hutt Patrol for any local tips and tricks and the latest snowpack information and avalanche problems when venturing out.
---
Header photo: Exiting the Grand Plateau under the Caroline Face of Aoraki/Mt Cook. PHOTO/SUPPLIED
---
Get ready for the season