Carrying the essentials just in case
For Wellington trail runner Tracey Prince-
Puketapu
, carrying some basic emergency gear is a "no brainer" when she is out on the trails.
On a recent solo run when the weather changed from calm and sunny to strong gusty wind and torrential rain, she was prepared for it.
The Wellington weather is unpredictable at the best of times, but as an experienced trail runner Tracey is
always prepared for the unexpected.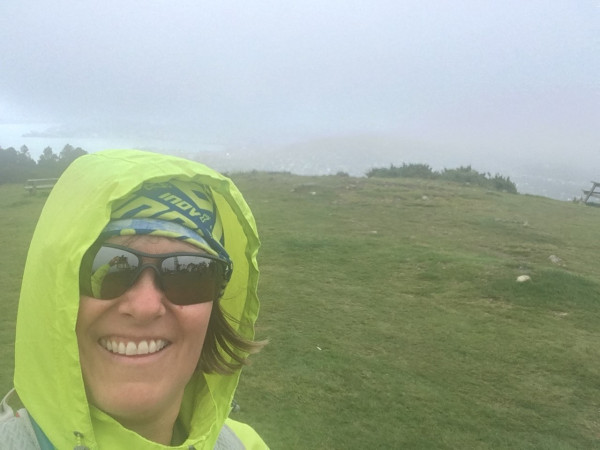 "That day when I left home it was a nice day, sunny, and a little bit of cloud around. As I started getting close to the top of the ridgeline it started to get a lot colder, it started raining and it was quite gusty - completely different to when I left home," she said.
After competing in a trail running event where it was compulsory to carry emergency items, Tracey decided she should be carrying the same items whenever she heads out for a run or walk.
Now she always carries a small running pack containing some snacks, electrolyte gel, a beanie, light weight waterproof jacket, and a small first aid kit.
Eventually at the summit, she put on all her spare warm clothing and wet weather gear and realising the weather was only going to get worse, she turned around and headed back home.
"It was getting worse and once I got to the top, I just had to turn around," she said.
"After a few trips where you are exposed to the weather with no shelter around you realise how harsh it can get and how the weather changes so suddenly, if you're not prepared for it you can be in real danger."
That day Tracey only ran about half of her intended route, but she said knowing her limits and not trying to push through the weather is an important lesson that can potentially save your life.
"When you go that far you need to realise how long it will actually take you to get home," she said.
---
Key Learnings
Dress for any possible weather conditions
Have a backup plan, it's always okay to turn back
---
Got your own story to share?
Get in touch with us to help others learn! Tag us and use #ShareYourStoryNZ #MakeItHomeNZ