McCaws back world-first app to improve outdoor safety
As Aotearoa gears up for another summer of domestic-focused travel, a new trip planning app for walkers and trampers has launched, aiming to help adventurous Kiwis make it home safely.

MEDIA RELEASE 27 October 2021
---
The app has caught the attention of Richie and Gemma McCaw. Their backing of the app is a nod to their passion for the outdoors paired with their values of being safe while exploring.
The Plan My Walk app provides both inspiration and essential safety information, ensuring walkers and trampers take to the outdoors safely and don't underestimate the importance of basic trip preparation.
The NZ Mountain Safety Council (MSC) created the app to enable easy and quality trip planning by helping find a track before guiding the user through weather, track information, relevant alerts and an interactive gear list. A simple shareable trip plan can be made in a couple of minutes, including adding your group members, an emergency contact, your daily schedule and any trip notes.
The McCaws, who have been using the app for their local Canterbury trips, say it's not about stopping people, rather it's about encouraging them to explore safely.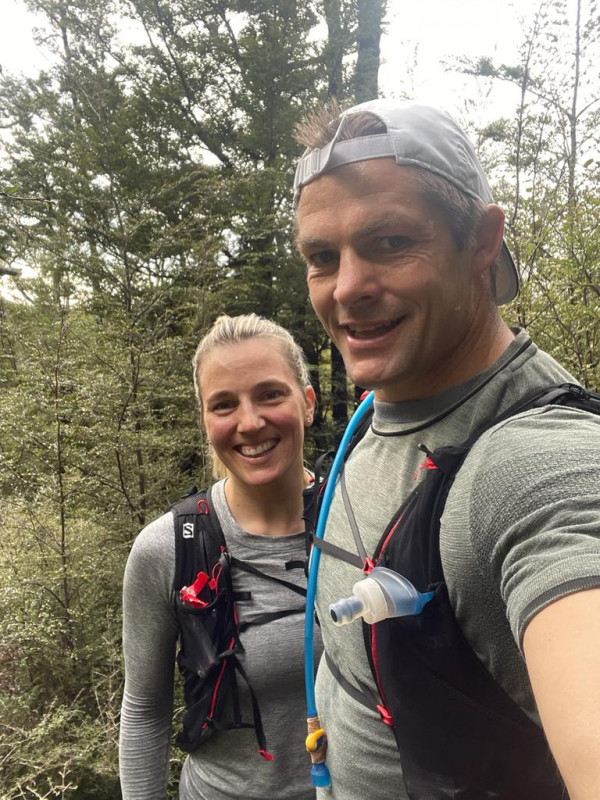 "Sometimes the health and safety side of getting outdoors can stop some people, but the app encourages and makes it a really easy thing to be able to do," Richie said.
The app is many things but more importantly is a great educational tool too, he says.
"We are privileged to have what we have here in New Zealand, but sometimes it can be unforgiving if you get it wrong, so it's about saying, this is something that will make it more enjoyable and keep you safe."
While Gemma is a self-confessed "impulsive" explorer, she knows the importance of good planning. For her, Plan My Walk gives people certainty around all aspects of a trip.
"It's great as it's accessible to everyone, and you can use it no matter your ability, while taking into account all those elements you need to know. But it's the safety element which is the most important thing, as it makes sure that people are coming back to their loved ones.
"When people see photos on social media of us at the top of a mountain, a lot of them say they want to go and do that but don't know how, and so the app is putting together the how for them, rather than just heading out and shooting for the moon," she said.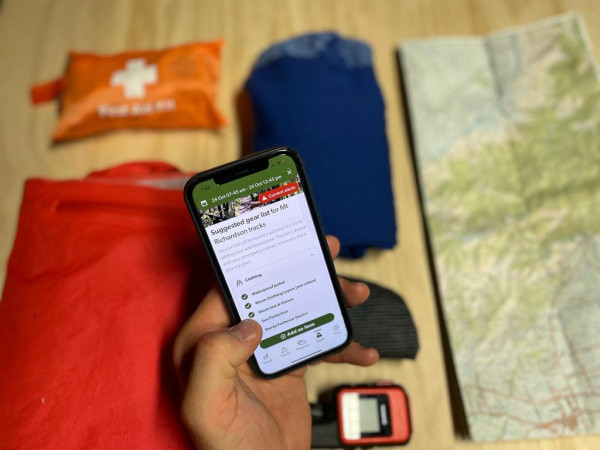 "So, over summer is a great opportunity to get out and about, and try it out, and do something new and exciting," she said.
The decision to develop the app wasn't made overnight and the journey to this point has evolved over several years, MSC Chief Executive Mike Daisley said. The results of in-depth incident analysis indicated that a concerning number of trampers who either sustain an injury, require search and rescue assistance, or tragically never make it home, are mostly avoidable.
"It's really easy to underestimate the importance of quality planning and preparation, there are lots of little things that can be easily overlooked, or if you're new to tramping how do you know where to start and how do you effectively make a trip plan.
"When combined these small gaps in planning can have a big impact on your safety, conversely, it's often the little details that go a long way to improving your safety."
An important feature of Plan My Walk is users ability can help others by sharing their planning and preparation advice by leaving a track, hut or campsite review with photos.
Download the free app, Plan My Walk, from your preferred app store, or check it out online at www.planmywalk.nz.

Got a story to share this summer? Get in touch with us
---
PHOTOS: Header and top: Gemma and Richie on Mt Richardson over Labour weekend, Richie using Plan My Walk app