Southern Hemisphere Alpine Conference
Wanaka, New Zealand | Wed 26th - Thu 27th May, 2021
The 2-day conference is the only one of its kind in the southern hemisphere and provides a unique opportunity for the alpine community to engage in a series of workshops and presentations that seek to extend their professional skills, knowledge and experience, and contribute to a safer alpine community.
---
Event details
25 May: NZ Search and Rescue Seminar - Free* SOLD OUT
26-27 May: Southern Hemisphere Alpine Conference - NZ$86.00 +GST
Location: Lake Wanaka Centre, Wanaka, New Zealand
* Tickets for the Search and Rescue workshop are free, provided you are a volunteer or professional working in the avalanche, alpine, or SAR sectors. This full day workshop precedes the SHAC conference.
---
Conference Programme
You can now get a preview of the SHAC 2021 Programme by clicking the button below, where you'll see we have a diverse range of insightful presentations on offer.
---
Check out the highlighted presentations below:
Laser Scanning of Snow - Simon Morris (Avalanche Technician, Downer/ Milford Road Alliance)
A LiDAR laser scanner is being utilised to monitor the seasonal snowpack in the alpine along the Milford Road (State Highway 94). This work is part of the avalanche programme run by the Milford Road Alliance, a partnership between the New Zealand Transport Agency and Downer New Zealand.
With annual precipitation exceeding 9000mm and a high frequency of large plunging avalanche events, this unique situation led the Alliance to investigate ways to collect snow data remotely and more frequently.
The project is investigating the design and construction of a permanent alpine scanning structure for the autonomous scanning of approximately ten square kilometres of avalanche terrain along the highway. This presentation overviews the work to date and some of its initial findings.
---
Avalanche problem solving for diverse projects: lessons from BC, Canada - Penny Goddard (Dynamic Avalanche Consulting, author of Avalanche Awareness in the New Zealand Backcountry)
Highlights several projects from the last 15 years as an avalanche safety consultant in BC, Canada. I will discuss the creation and implementation of avalanche safety programmes for diverse clients including foresters, mines, hydroelectric stations, National Parks and construction projects. A general overview of the approach taken to new projects, including analysis of climate and terrain, avalanche mapping, and creation of an avalanche safety plan.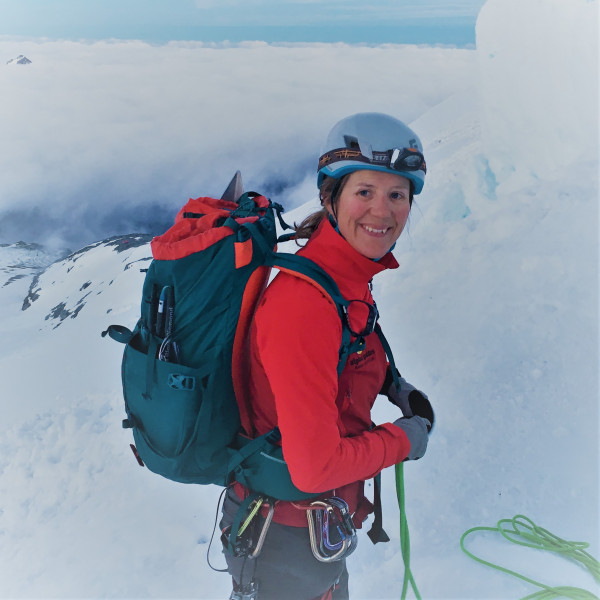 ---
Utah Avalanche Involvements research -
Anna Keeling (Anna keeling Guiding, NZMGA and AMGA guide)
The ski areas in Utah closed on March 15 2020. I was there and work dried up. There had been little snow in February, but two storms arrived - mid March and again in mid April. Large numbers of people triggered or were caught in avalanches. I collaborated with the Utah Avalanche Centre (who were still operating) to contact as many involved people as possible with a questionnaire about their experiences. The results were not quite what I expected….
And much more!
---
About SHAC:
Occurring every second year, SHAC attracts approximately 150 industry professionals, including ski industry snow safety practitioners, commercial alpine organisations, heli-skiing, mountaineering and guiding companies, search and rescue personnel, safety auditors, managers, and key industry influencers. Prior to COVID-19 restrictions, the event attracted attendees from around the world, but in 2021 it will be restricted to relevant professionals already based in New Zealand.

SHAC has three broad objectives:
To provide a platform for people working in alpine snow environments to share ideas, network and enhance their knowledge and practical skills

To build strong partnerships that connect our alpine community together, and

To generate opportunities to develop future strategies and collaborations that help more people stay safe in the outdoors.
---
Proudly supported by:

This year's exhibitors: