5 backcountry adventures for first-time solo trampers
While I've been a lifelong solo traveler, I hadn't undertaken any solo tramps until a few years ago. I didn't have a clue what to pack, what to eat, or even how to find good data on a track but with enough research, I finally felt ready to tackle my first solo tramp and, no surprises here, it was amazing!
Sure, it was hard and I took away plenty of lessons to learn from but I'll never forget the feeling of leaving my car and exploring the bush on my own power without cell phone service for a full two days. With so many amazing huts, there's no shortage of missions to choose from.
A guest blog from the Young Adventuress and her top picks of places to start your solo tramping!
---
There are plenty of amazing walks to choose from here in New Zealand and lucky for you, New Zealand is finally getting on top of the ball when it comes to sharing trail info. Plan My Walk from NZ Mountain Safety Council has all of the resources you need to plan your first overnight solo tramp.
Ready to dive in? Here are my top 5 overnight adventures for solo trampers.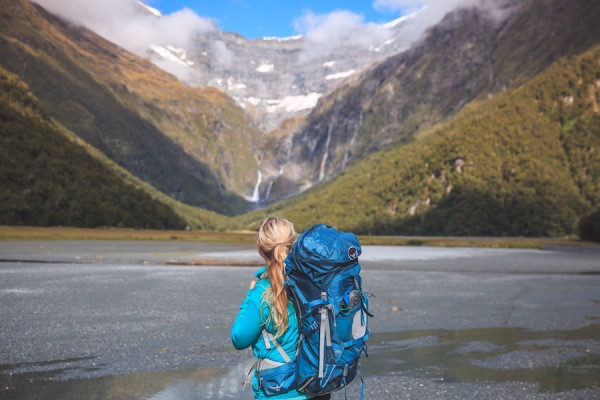 1. Matukituki Valley / Aspiring Hut
If you're ready to tackle your first overnight adventure but still a bit apprehensive, you can't go wrong with a gentle walk up the Matuktuki Valley to Aspiring Hut. It's a great introduction for trampers looking to dip their toes into multi-day tramps and the 9km walk up the valley is a low gradient, meaning you can spend less time worrying about your footing and more time taking in the sweeping views of the West Matukituki.
Aspiring Hut is a historic stone structure with all the perks: comfy foam mattresses, DOC wardens with plenty of banter, flushing toilets (!!), and even gas cooktops so you don't have to bother lugging in your own gas canister. It's the perfect first tramp for many, especially families.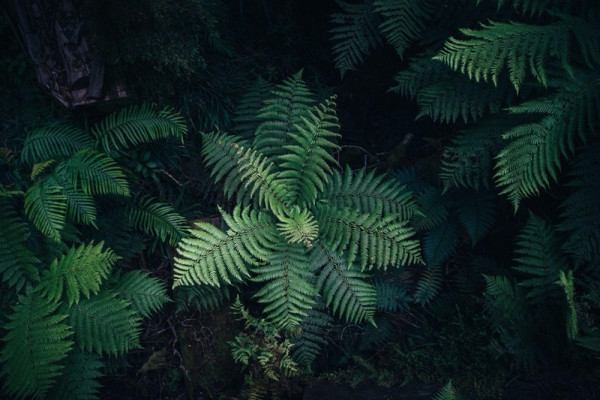 2. Copland Track to Welcome Flat Hut
Ready for a step up from Aspiring Hut? Look no further than the popular Copland Track. This was a historic track used by the first mountaineers who would walk from Aoraki to the West Coast (before mass glacial melting occurred, this was actually pretty common!). The track to Welcome Hut is also one of my favourite entry walks for beginner solo trampers.
Let's preface by saying the walk *is* long. It's an impressive 18km one way but panic just yet. The walk into Welcome Flat hut is also perhaps the flattest track I've ever walked in New Zealand, and that's saying a lot. There's almost no undulation, just flat glorious Westland bush. The track does sidle along a river so if the water is high or if you attempt to walk this in the winter, you'll need to pay extra attention to the alerts. You can easily plug your trip into Plan My Walk to see any up to date notifications and alerts that might affect your trip.
Don't forget your swimming suit for this tramp! Once you've covered the 18km to the hut, you'll be rewarded with the best surprise you could ever find after a long day: natural hot pools! Welcome Hut conveniently sits within a few hundred metres of some very welcoming natural hot pools with some of the best views you could ask for.
MSC TIP: This tramp is flat but has hazards and tips, you can watch the MSC walk-through video for the Copland Valley Track to see more about the track and see if it is suitable for your skills!
3. Fern Burn Hut
If flat walking is not your jam, there are plenty of awesome overnight hikes to pick for your first solo adventure. One of my favourite hikes right in our backyard is the Motatapu Trail to Fern Burn hut.
This hike gives you some of the only native bush you'll find in an overnight hike close to Wanaka. The walk starts at Glendhu Bay and the first few kilometres leads you on a meandering track through farmlands before depositing you into some of the loveliest bit of forest you could ask for.
The trail through the forest follows the river, undulating a bit before climbing steeply out of the forest and into the tussock covered hills. The track from here is pretty up and down. But if you're just looking for a taste of the trail without the long commitment, Fern Burn is an awesome start. Plan for a good 3 - 4 hours of walking to cover 7km of distance. When you leave the forest, you also leave the river so bring enough water for the second part of the trail as it can get pretty dry and hot during the afternoons.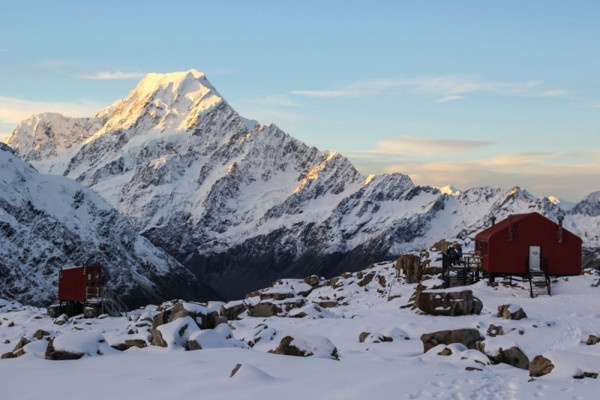 4. Mueller Hut
If you're comfortable on the flats and over the valley walks, you might be ready to tackle something with a jaw-dropping view for your first solo hike. If you're in the mood for views, head to Aoraki, New Zealand's tallest mountain and one of our most dramatic national parks.
Mueller Hut has become popular with hikers looking for an achievable overnight hike that gives alpine views without requiring technical gear and knowledge. The hut is bookable online and often books out in the summer.
The hut sits 1800 metres above sea level and gives you 360 views of glaciers, ice cliffs, vertical rock faces and of course, New Zealand's tallest peak. Mueller Hut is a serviced hut with a dedicated hut warden so you'll have plenty of comforts like plenty of lounging space and gas stop tops for cooking.
The walk to Mueller Hut is well marked but can be challenging at times, mostly due to Mt. Cook's famously fickle weather. Things move quickly in this national park and weather can turn from sunny and warm to cold and dangerous really quickly so it's crucial you do your homework on this one using Plan My App. Log your trip, check in with DOC, and keep an eye on the alerts and weather conditions on the app so that you don't get caught out.
If you pick it on a good day, Mueller Hut will be an unforgettable experience that you'll dream of for years to come.
MSC TIP: This route becomes highly technical to get there in winter or when snow is present, and that you should check in at the DOC office in Mt Cook Village before heading up if staying the night.

Watch the MSC walk-through video for the Mueller Hut Route for more info.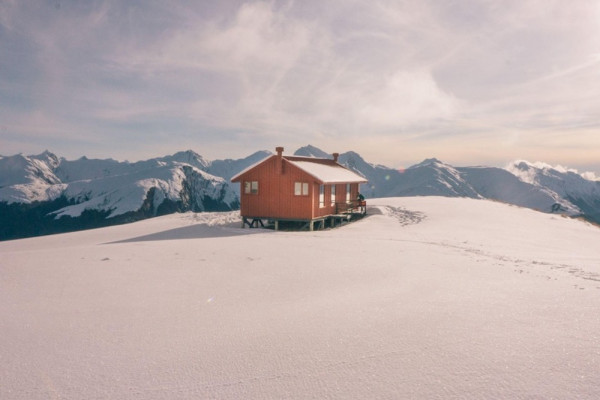 5. Brewster Hut
If you're feeling more like a Harry Hardcore, you might be ready for something along the lines of Brewster Hut. This hut is well known for its unbelievably dramatic vistas and relatively short walk time. The walk itself is only 5km long but trust me on this one: it is not to be underestimated.
The track starts with a river crossing right off the bat. This is always a good time to check in with the flow of the water to make sure it's safe to cross. Once you're across the river, it's straight into business with a well-marked, but steep climb up.
The track is vigorous and might require both hands to help climb up through the forest but once you make your way above the bush line, you'll be greatly rewarded with some seriously stunning views. The walk from bush line to the hut isn't long, but it the steep gradient is sustained all the way to the hut.
Finally, you'll break through to those sweet red hut views and you'll forget all about those burning thighs. The hut requires booking and only has 12 bunks so be sure to check the booking system before heading up. Due to the fragile alpine terrain, there is no camping allowed near the hut.
Brewster Hut generally does not have a hut warden so you'll want to be sure you leave your trip intentions with a trusty pal. You can do all of your trip planning, including sending your trip itinerary and expected due-back-date to your mates so that if anything goes awry, they can notify the police.
---
Thanks for sharing your top tracks Liz! You can find out more about her travels as a solo tramper on her website. Or read her other blog on our website about how to plan for a backcountry adventure!
If you have tips on how to have a safer experience in the outdoors or a place you like to explore, share them with us: Rebekah.Wilson@mountainsafety.org.nz