How to plan for an unforgettable backcountry adventure
Nothing beats an unforgettable adventure in the New Zealand backcountry, but where to begin? Planning a successful backcountry adventure doesn't need to be that hard.
A guest blog from the Young Adventuress and her step-by-step guide to planning an iconic New Zealand backcountry adventure.
---

Use Plan My Walk to inspire locations
Whenever I'm feeling that I can't possibly come up with another tramp idea, I head to Plan My Walk for some ideas. The app makes finding a new adventure super simple with its filter features. Choose your preferred length of time, difficulty level, distance, region, and even if the track allows dogs. After you set the parameters, you can scroll all over New Zealand to see which walks fit your criteria.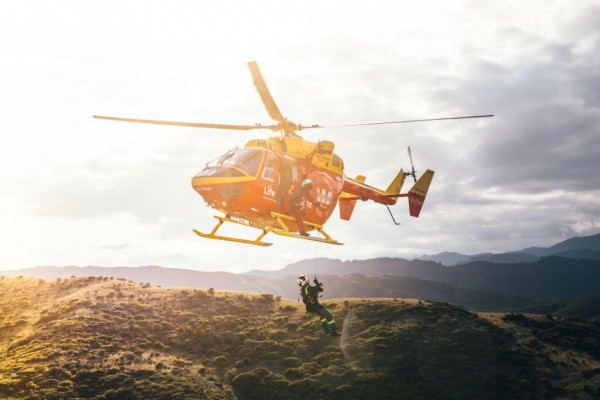 Fail to plan and plan to fail
There's only one way to avoid being taken by surprise in the bush: doing some serious research before you hit the trail. Once you have your track, it's time to dig in to see what you're really in for.
Plan My Walk tells you everything you need to know from the length and time estimates for each segment of the track to notable weather conditions and even real reviews from other trampers. Each track has a sliding scale that will give you an indication of how difficult the track is, as rated by other trampers so you can be as prepared as possible.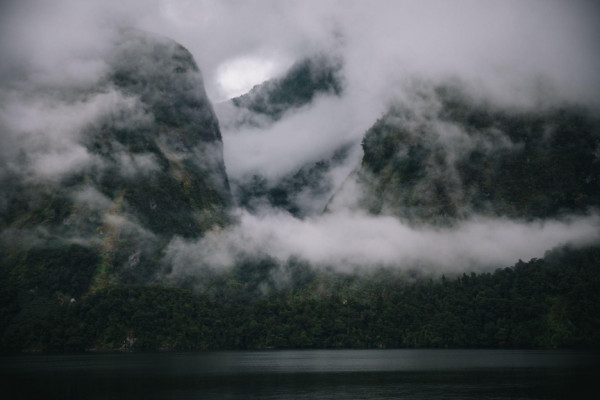 Check the weather
After choosing the track, checking the conditions and researching the trail, my next order of business is to plug in my dates and check the weather. Luckily my schedule and work allow me to be a bit more flexible with my dates because if there is one thing I've learned living in the South Island, it's that the weather will never, ever do want you want it to, even if you plead with the weather gods.
Mother nature has a mind of her own and if the forecast is looking bad, I always postpone. I remind myself the track will always be there and I would much rather see the beauty of the Southern Alps in the sunshine anyway. I always do a last-minute weather check before I head out the door just in case something has changed quickly.

Don't forget all the gear
I'll be the first to admit that I've had a steep learning curve when it comes to packing for overnight tramps. Plan My Walk makes it super simple to dial your packing list.
When you're being totally self-reliant out in the bush, making sure you've got all your bases covered can be overwhelming and it's easy to forget things. A packing list helps ensure you've got the basics so you can stay safe.
For clothing, I always bring a spare set of warm thermals I can keep dry and wear at camp as well as extra socks. Never underestimate the power of dry socks! For tramping clothes, I wear merino base layers, fleece mid-layers and a waterproof jacket. I tend to get cold easily so I always back a beanie and gloves, even in the dead of summer.
My equipment list includes a good sleeping bag, sleeping mat and tent (I always bring one unless I have booked a bed in advance!) as well as a head torch, first aid kit and a personal locator beacon (PLB).
And don't forget food! I always bring a few spare dehydrated meals and lots of snacks. If you're not well hydrated and fed, you're bound to make some missteps in the mountains.
Sharing your plans
Plan My Walk makes sharing your details super easy. Once you've decided your route, checked for alerts and weather, dialed down your packing the app lets you quickly share your plans with your mates and an emergency contact in just a few short clicks. Your emergency contact should be someone you trust to alert the authorities if you do not return from your trip as expected.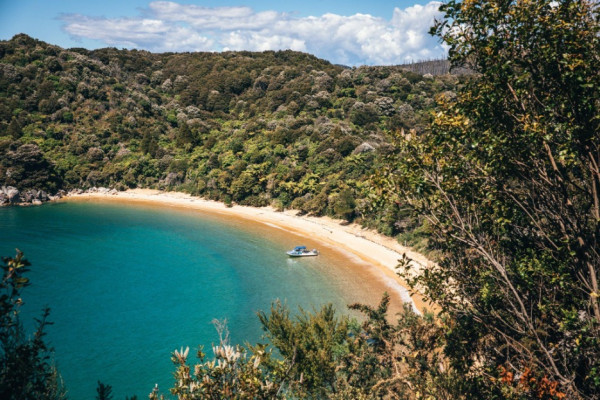 Get out there and breath in the good stuff!
Once you've done the planning, the hard stuff is done! Unless, of course, your tramp involves a few mountain passes, then maybe you have some hard stuff ahead of you too. But at the very least, you'll be well prepared to head into the hills safely with confidence.
As someone who didn't grow up exploring the wild outdoors, learning all of this as an adult in my 30s has been humbling. I've come to terms with the fact that getting outside isn't a competition. I know now that it's okay to be realistic with my current abilities, to take things slow and spend some extra time looking at plants and observing the birdlife. And most of all, I know that a bit of planning and prep can be the difference between a horror story hike and an epic, carefree adventure.
Thanks for sharing your tips Liz! You can find out more about her travels as a solo tramper on her website.
If you have tips on how to have a safer experience in the outdoors, share them with us: Rebekah.Wilson@mountainsafety.org.nz