Always ready for a night out
There is more than one reason to pack an emergency shelter when heading outdoors, but for Doug Richards it is simple.
"
I have a wife and young family and they can't afford to lose me."
---
The Christchurch-based electrician has only had a few close calls in the bush over the past three decades of hunting, but each has left him very safety conscious, to the point of being "a bit paranoid about it". But a day hunt that forced him to use his emergency shelter two years ago still plays on his mind and that has left him thankful for his paranoid-meets-prepared mindset.
Doug was on the hunt for some meat deep in the Victoria Forest Park along the West Coast near Reefton. He had hunted in the area a few times before but says no one-trip is the same there with its challenging crissed-crossed ridges and demanding climbs.
"On this trip it had gotten really foggy, and there is only one route up and down that one range I was in, and the rest is straight bluffs. I couldn't find the right ridge, and I was getting tired and cold, and I was getting cold despite the fact I was still moving. I was still on the tops freezing in the wind, it was about 2am and was five hours after I intended to be back at the car."
Part of Doug's standard emergency kit is a SOL bivvy bag.
"So I sat down next to a tree, sat on my pack and I got into my emergency bag which has a little vent at the top to let some air in. I pulled it straight down over my head and positioned the air vent at my mouth.
"The emergency bags are a game changer because they keep the warmth in and are totally waterproof."
Doug reflects on this and says he was at the point where he had just enough mental strength to acknowledge he needed to stop and take shelter.
"When you run out of mental strength, that's where I call it my limit.
"Had I carried on and tried to walk out until daylight, I probably would've died.

"Because I was close to hypothermia, and I was exhausted, the tiredness was getting to my body and my mental strength.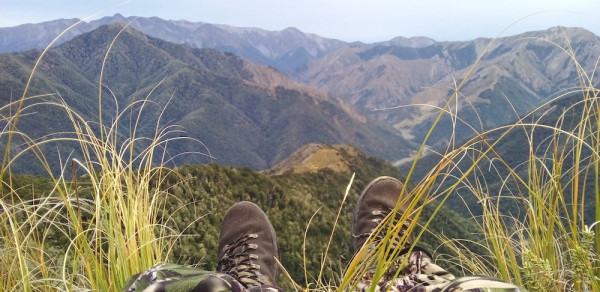 "You can push your body long past you think you can but if you're getting mentally tired, it takes only a slow reaction to slipping on a tussock and you're done," he says.
As a die-hard solo hunter, Doug prefers to hunt in more remote areas away from others.
"I try to get somewhere where noone else would go so I travel and walk long distances."
His preference of exploring isolated areas forces him to be more self-sufficient than most, which he takes seriously.
He hunts all year round meaning he has different kits for each season and each type of hunt.
"My basic usual kit has three layers of polar fleece plus a good jacket which covers me from a good hood down to the thighs. I have waterproof pants, and a full set of thermals, always an e-perb (PLB)."
"My emergency shelter has changed over the years. For one day I will have a SOL survival bag, emergency rations, and a whistle and three torches."

"In summer, I'd take a poncho to use as a tent with a walking pole (it is 100% waterproof, and has eyelets in the corners to prop it up in the middle with a walking pole and put pegs in the corners. It weighs about 150gm), a 0-degree sleeping bag, bivvy bag and inflatable mat."
"When you are at risk of exposure and have a form of shelter, keeping yourself insulated from the ground is next important, and the next thing I would pack for. The ground really sucks the heat out of you, it's why I sat against a tree instead of curled up."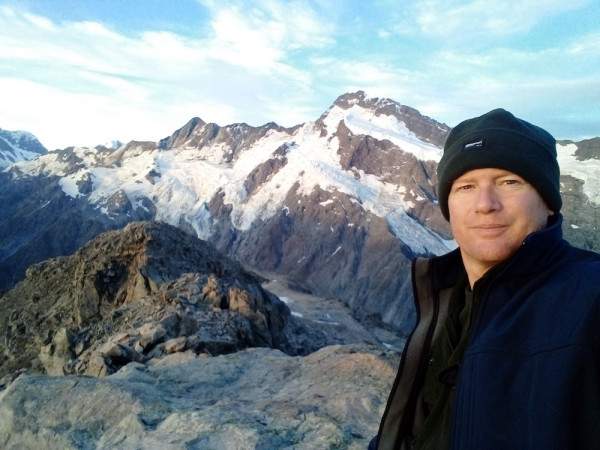 Part of Doug's trip planning is to study the area he is going into, and then pack accordingly.
"I memorise the terrain of where I'm going, I understand what I'm going to do when things go wrong, escape routes, and decide at what point I have to call for rescue. I always prep my wife so she knows the route and a copy of the map and any dog legs (alternative routes) I may take too."
He says you can only carry so much before it's too heavy, especially after the weight of meat is added on, so being strategic while packing the emergency essentials is important.
Knowing you have an emergency kit is mental support, he says. While no one really wants to be in a situation where they have to use an emergency shelter, having the option supports any decision making out in the hills.
---
Read more of our stories